Information management
Cash Information Management (IM) seeks to enable efficient and transparent cash assistance programming through support to operational data collection, analysis, documentation and reporting activities. Explore this page for detailed information on Cash IM support services, competencies, templates and more.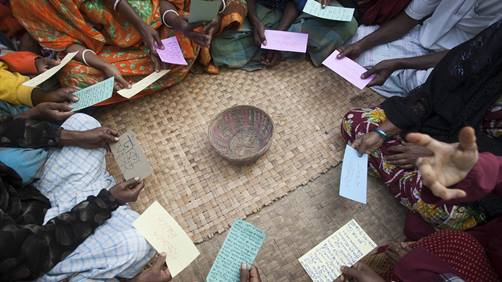 2 July 2021
Manual: Digital Communication Systems – COVID-19 response
Since March 2020, the 510 Data Team of the Netherlands Red Cross has provided solutions for digital communication of various National Societies. This manual shares information on various systems for digital communication, with details on programmes and platforms used.
Cash technology
Information management
9 June 2021
Digital identity: enabling dignified access to humanitarian services in migration
This report sheds light on the needs and concerns of people on the move when it comes to identification, based on interviews with a range of migration experts and stakeholders. The report also makes specific recommendations for organisations contemplating the use of digital technology to identify the migrants they serve.
Cash technology
Information management
1 January 2019
Learning Review: RedRose Cash Data Management Pilots 2018
This review was commissioned after the IFRC's RedRose pilots in 2018 to document the lessons learned, opportunities and challenges in implementing data management for Cash and Voucher Assistance.
Cash technology
Information management
31 December 2017
Data protection and humanitarian action
Protecting individuals' personal data is an integral part of protecting their life and dignity. This is why personal data protection is of fundamental importance for humanitarian organizations.
Cash technology
Cash in conflict
Cash in emergencies
---