Information management
Cash Information Management (IM) seeks to enable efficient and transparent cash assistance programming through support to operational data collection, analysis, documentation and reporting activities. Explore this page for detailed information on Cash IM support services, competencies, templates and more.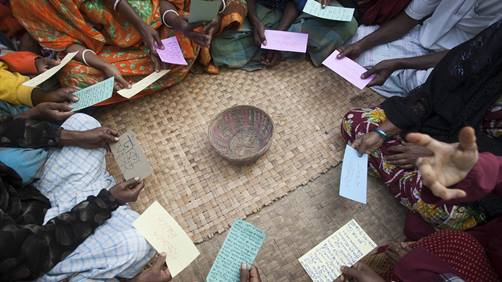 1 January 2019
Learning Review: RedRose Cash Data Management Pilots 2018
This review was commissioned after the IFRC's RedRose pilots in 2018 to document the lessons learned, opportunities and challenges in implementing data management for Cash and Voucher Assistance.
Cash technology
Information management
31 December 2017
Data protection and humanitarian action
Protecting individuals' personal data is an integral part of protecting their life and dignity. This is why personal data protection is of fundamental importance for humanitarian organizations.
Cash technology
Cash in conflict
Cash in emergencies
23 August 2017
Handbook on Data Protection in Humanitarian Action
Organisation:
ICRC and Brussels Privacy Hub
This Handbook was published as part of the Brussels Privacy Hub and ICRC's Data Protection in Humanitarian Action project. It is aimed at the staff of humanitarian organizations involved in processing personal data as part of humanitarian operations.
Cash in conflict
Cash in emergencies
Cash technology
---